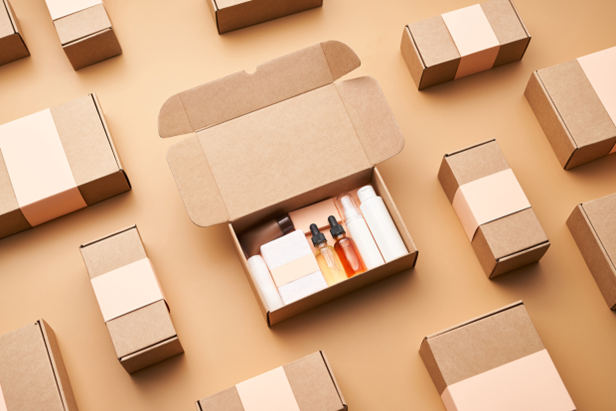 There are times when getting a manicure at the beauty salon is out of the question. Not to mention the fact that a visit can cost a lot depending on what the manicurist does and how much it costs, which makes you less likely to get clean nails.
You can get a beautiful manicure from the comfort of your own home with the assistance of the nail art subscription boxes listed below. Determine which one suits you best.
1. Fearless Nail Art:
Monthly themes are chosen for the Fearless Nail Art Boxes. Prints of flowers, animals, and geometric shapes were among the previous ones. You can get the box as a single purchase or subscribe to it in two installments.
For $14.99 a month, you get one stamp plate and four or five nail art supplies from Fearless Nail Art. Stickers, decals, rhinestones, dotting tools, foils, and other materials. An embosser/scraper and an embossing polishing kit are included in the first box (only for US recipients).
2. Nails of Drama:
The goal of Nail Drama is to make getting manicures a fun and creative activity. Each box has a theme, so if you like a particular theme, grab one; once the month is over, you won't get another chance.
I subscribe to two boxes. Monthly Nail Art boxes cost between $14.99 and $150, and polish strips cost between $24.99 and $276.The contract can be terminated at any time.
3. Chrysobox:
Chrysobox sells a wide range of high-quality nail products, such as lacquers, gel polishes, art tools, and accessories. Each box contains everything you need for fun, creativity, nail restoration, and care.
Chrysobox offers monthly subscriptions as well as subscriptions for 3, 6, or 12 months. The monthly box costs $34.95, while the other three items cost $100, $199, and $397, respectively. You are free to cancel at any time, and there are no commitments.
4. Maniology:
Monthly themes like Halloween and Outta This World are followed by Maniology boxes. Everything you need to make stunning nail designs is in the box. You will also receive a surprise gift each month, and everything is well coordinated.
There are three subscription options available to you: three months, six months, and monthly. The monthly costs are $20.00, $22.50, and $25.00, respectively. Two exclusive polishes and two stamping plates are included in each box.
5. Halo Hands:
Seasonal nail color subscriptions are available from Halo Hand. You will receive the subscription four times per year because it is seasonal. It has limited-edition colors that are exclusive to specific seasons and retail for $52.00. The kit contains a plethora of fun and trendy colors.
Each subscription box contains two ounces of soy-based nail polish remover, four shades with seasonal themes, and Halo Hand products made with vegan ingredients. No acetone makes the hands damp.
6. Color Pass by ORLY:
The colors and formulations of ORLY's nail polishes are excellent, making them well-known in the market. There are two subscription options available for receiving an ORLY box: annually or quarterly. The first one costs $36 per box, while the second one costs $119.
You will receive six stunning full-size nail polishes as part of your subscription. This indicates that it lacks the most typical chemicals found in nail polish. Additionally, you'll receive topcoats or base coats and cuticle oil as surprise bonus items. Additionally, get first dibs on seasonal collections.
7. My Manicure Box:
Nail stamps are the focus of my mani box. You can get creative with your nails with the themes in each box. You can easily cancel a theme if you don't like it.
The fact that My Mani Box offers designs in a variety of exciting and vibrant colors is an advantage that some may view as a disadvantage. If you prefer neutral tones, look elsewhere because it is highly unlikely that you will find anything simple.
There are two varieties to choose from: My Mani Box (XL) for long nails and My Mani Box for short nails, respectively. The prices of the two are identical, ranging from $35 to $360.Two engraving plates and nail engraving accessories are included in each box. There are also a few to three additional nail products available.