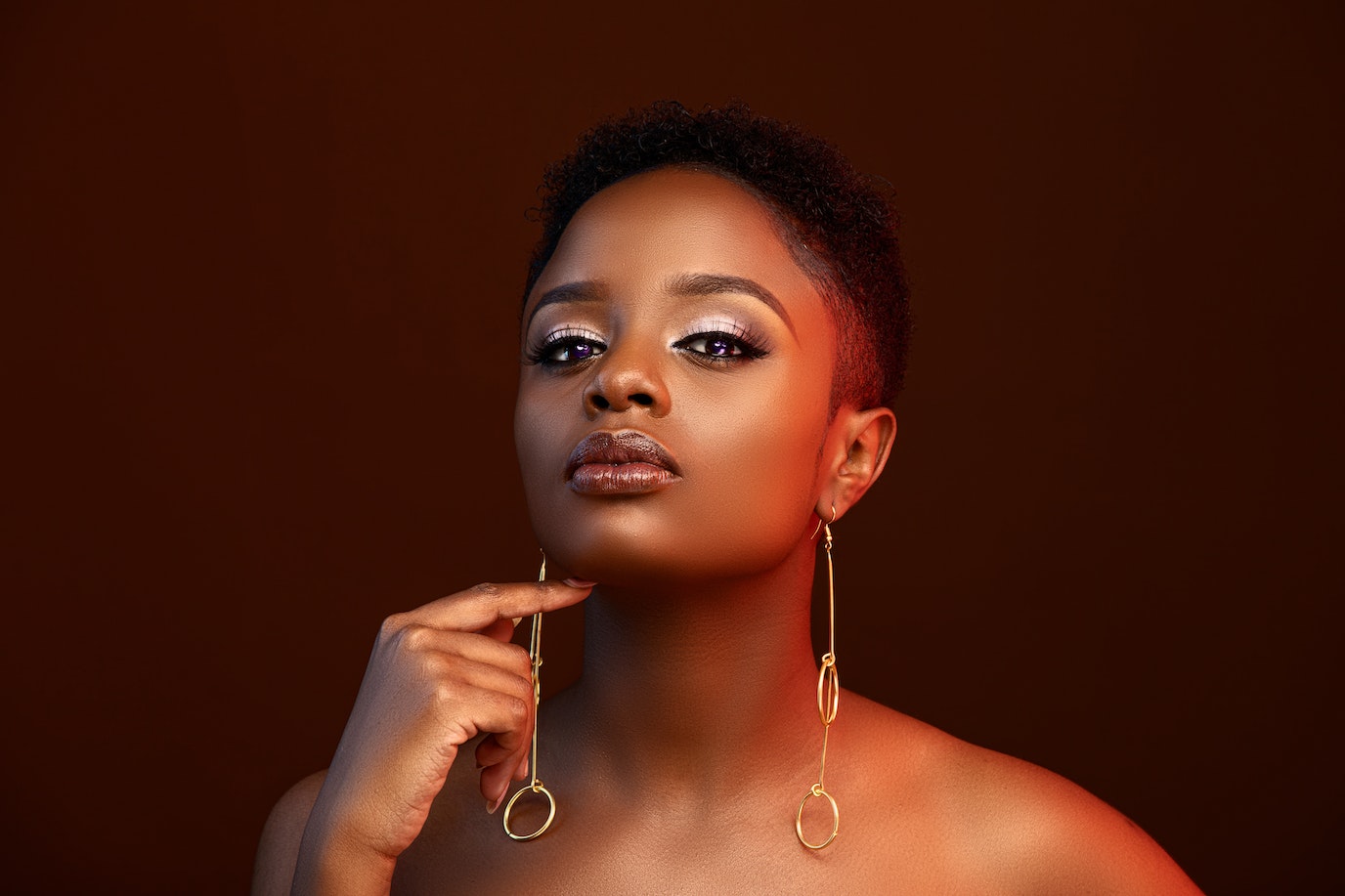 We all have our favorite makeup looks inspired by celebrities, but the look you love the most might not be the best look for everyday use.
Try imitating the looks of your favorite celebrities if your routine doesn't inspire you. The best celebrity makeup looks are discussed in the following suggestions.
Top 11 Celebrity-Inspired Makeup Look:
1. Priyanka Chopra Metallic Lipstick:
These days, Indian and Hollywood celebrity makeup is in high demand. If you think metallic lipsticks are too childish, Priyanka's stunning berry shades will convince you otherwise.
If you think metallic lipsticks are too childish, Priyanka's stunning berry shades will convince you otherwise. Makeup looks based on celebrities are always fashionable. Give it a shot right now, without further ado.
2. The dark and sensual smoky eyes of Keira Knightley:
To achieve this look, use black eyeliner and dark eyeshadow. Blend the liner out of the eye with a pencil brush after applying it at the base of the upper lashes.
After that, line your lower lashes with black eyeliner. Smudge along each lash line with a small smudger brush to soften the edges.
Finally, if you want the wrinkles on the brow bone to be more defined, apply mascara with a light shade of eyeshadow.
3. Underlined by Gabrielle Union:
Gabrielle Union and her makeup artist Fiona Stiles make a strong underlining statement with this pretty black pop.
If you want to, you can do these makeups yourself to look like they were done by a celebrity. It's very easy.
4. Lupita Nyong'o – Makeup:
Nick Barose, Lupita's makeup artist, gave her this stunning celebrity look. She has such pretty nails and bright eyes. She can also serve as a model for your makeup.
5. Gigi Hadid's sparkling golden eyes:
Gigi Hadid's sparkling golden eyes are adored by fans of celebrity makeup. Because they are always artistic and attractive.
The gold makeup on Gigi Hadid looks stunning. Makeup looks from celebrities can serve as a source of inspiration for you.
6. Amber Heard's Teal and Gold Smokey Eyes:
A teal and gold amber smoky eye is an excellent illustration of a look in which a variety of colors are used to create depth.
For a metallic finish, amber shadows are applied over teal shadows, and shades of gold eyeliner are applied with lipstick and mascara. Another teal shade, her blush is darker than her highlighter (more on that in a moment).
7. The flawless lips of Rosie Huntington-Whiteley:
Rosie Huntington-Whiteley's lips are always stunning, and her makeup routine is no exception.
Any lip color can create the model/actress's ideal pout, which is both bold and subtle; however, Rosie tends to favor soft pinks and natural reds. She still leaves options for more dramatic choices, but she doesn't appear to have anything on him.
Rosie Huntington-Whiteley's lip color frequently shifts throughout the day.
Additionally, when necessary, she does not hesitate to use eyeliner around her mouth. This adds even more definition to her lips!
8. Cute blush on Jenna Dewan – Makeup:
The blush on Jenna Dewan is so stunning on her. These kinds of makeup are very popular.
People adore following makeup looks inspired by celebrities. This celebrity makeup look may therefore be the ideal one for them to replicate.
9. Party Fever by Bella Thorne:
Bella Thorne has long, thick, and dramatic lashes. Depending on the style, you can wear it to the office or a party.
The length should be longer than usual for special occasions but not too flashy for everyday wear. Try pairing your new lashes with bold lip color to take this look even further.
10. Metallic Eyeshadow from Millie Bobby Brown:
This look is a great way to wear metallic eyeshadow. It will be the best celebrity eye makeup if you're looking for it.
You must first apply the makeup base. For this look to work, you need concealer, foundation, and primer. Utilizing a smudger brush or sponge applicator, apply various shades of shimmering gold or silver to your lids, as we did here.
If you have one, you can also use a palette-sized eyeshadow applicator like the 266 from MacMath simpler to use than a brush!
If you want an additional pop of shimmery color that you can later layer with other makeup, add mascara!
11. Tessa Thompson Bold Cat Eye Liner – Makeup:
One of the best celebrity eye makeup looks we have seen in a very long time is Tessa Thompson's bold cat eyeliner. For the past few months, this look has been featured on Tessa's Instagram. It's clear why. Incredibly impressive and an excellent location for a photo.
The thing about this look is that other than a basic eyeliner pencil or liquid eyeliner, you don't need any special tools. As usual, apply black eyeliner to the base of your upper lashes and top it off with white eyeshadow to add shine.
Try imitating the looks of her favorite celebrities if her makeup routine doesn't inspire you. You can get fashion, hair, and accessory ideas. Try wearing shoes that are the same color as Beyonce if you need to freshen up a bit after work or school and want something simple but sophisticated! Kick your day!